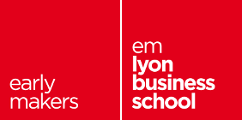 CODAPPS
This course is an introduction to coding and programming through a simple project: creating a mobile app that runs natively on Android and iOS smartphones.
Open
This course is open: all the lecture materials are free and can be reused, under a Creative Commons licence.
Tutorials available in web pages, pdf, slides, and ebooks!
The course was originally made of videos and Word documents. They are now written with asciidoc, a format which makes it easy to convert these tutorials in slides, web pages, and pdf documents. Basically, sharing and collaborating online becomes easier, without being blocked by a proprietary file format.
Questions and answers? Using Github issues
I moved to Github as a way to handle Q & As. Read the lesson about how to use it!
Start here!
Welcome!
Module 1. Setup of NetBeans and Codename One: the tools we need to create a first app

Module 2. Essential notions of software development and creation of screens (aka "Forms") for the app

Module 3. Designing the app: styling and layout of the user interface

Module 4. Testing your app on Android and iPhones, releasing your app on Google's Play Stor and Apple's App Store

Module 5. Essentials of coding

Module 6. Designing the mobile version of the Cookie clicker (by Orteil)